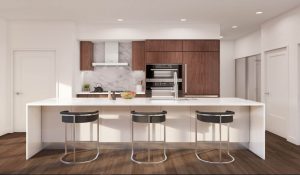 TCPM is providing project management services to Origin Properties to build a 4 Storey Residential and Retail Mixed-Use Development on Arbutus Street, Vancouver, BC.
The building consists of 20 residential units with a rooftop garden and two level below-grade parkade. The main level comprises of amenity and retail space.
The building has a unique contemporary and pleasing architectural design that honors the quintessential lifestyle of Kitsilano: walkable and bike friendly.